Each year Berkshire Hockey Association runs Development Centres (DC) for playing squads in the under 13 to under 17 categories at venues across the county. Development Centre's for the U13 and U14 age groups take place during the summer term, usually commencing in late May/early June and those for the under 15, 16 and 17 age groups take place in the autumn term, mid September. Each year Berkshire Hockey Association welcomes in excess of 500 young athletes to the Development Centre training and selection programme and these are largely nominated from schools and clubs within the county and outlying areas.
Equipment
Outfield participants must bring their own stick and must wear shinpads and gum shields. All outfield players are provided with a coloured and numbered bib which must be worn over other clothing. All players will be required to wear sports clothing suitable for the conditions. NB the programmes takes place on astroturf pitches and astro shoes/trainers are therefore preferable to standard sports trainers.
Goalkeepers are required to bring their own kit which must include the following:
Kickers
Leg guards
Abdominal guard/pelvic protector
Padded shorts
Chest protector body armour
Throat / neck protector
Helmet
Hand deflectors
Smock
Arm Protectors (preferred although not essential)
The sessions are physically demanding so all players must bring plenty to drink, with water being the preferred option.
Cancellation and Non-attendance
In the event that it is necessary to cancel a session, we will endeavour to give as much notice as possible. Sessions are rarely cancelled due to adverse weather conditions. Players should wear clothing appropriate to the conditions on the day, which may mean additional layers.
If your child cannot attend a session, please inform the Team Manager at the earliest possible opportunity. Whilst we understand that on occasions it may not be possible to attend a session, players are assessed throughout the programme with a view to selection to the next phase in the process. Low attendance may reduce the efficiency of such assessments, thus lowering the chances of progression.
Notes for Players
We'll keep the player information nice and short:
Listen to the coaches – they will explain the sessions and are looking for opportunities for you to show what you can achieve.
Be a team player – we are looking for players who work hard as part of a team.
Try new skills – it's a Development Centre.
Have fun!
As a reminder to parents about the "fun" part, please take a moment to watch this video: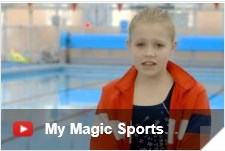 2020 Development Centre Programme
England Hockey have suspended all hockey activity for the moment. Details of the 2020 Development Centre programme will be detailed here as soon as the suspension has been lifted.